In 1939 Chatsworth House changed dramatically when 250 schoolgirls arrived from Penrhos College in North Wales, and the house became a school until 1946.
At the outbreak of the war, the 10th Duke realised the impact would be so great that Chatsworth was likely to be needed for the War Effort, so when he heard about the Penrhos College building being taken over by the Ministry for Food, the Duke invited the staff and students to stay at Chatsworth.

The girls made the trip from North Wales bringing their teachers, desks, beds and pianos (26 of them!). The school had just 18 days to move its entire contents, staff and students to Derbyshire.
During their stay, the Painted Hall was used to hold assemblies and singing lessons, the Chapel was used for daily prayers, typing practice took place in the South Sketch Gallery, while all three of the major State Rooms were made into dormitories, where the girls slept.
The State Drawing Room was also home to the Mortlake Tapestries, and in 2015 during conservation of the tapestries, it was of great surprise to discover two well-preserved Cadbury chocolate bar wrappers inside the linings.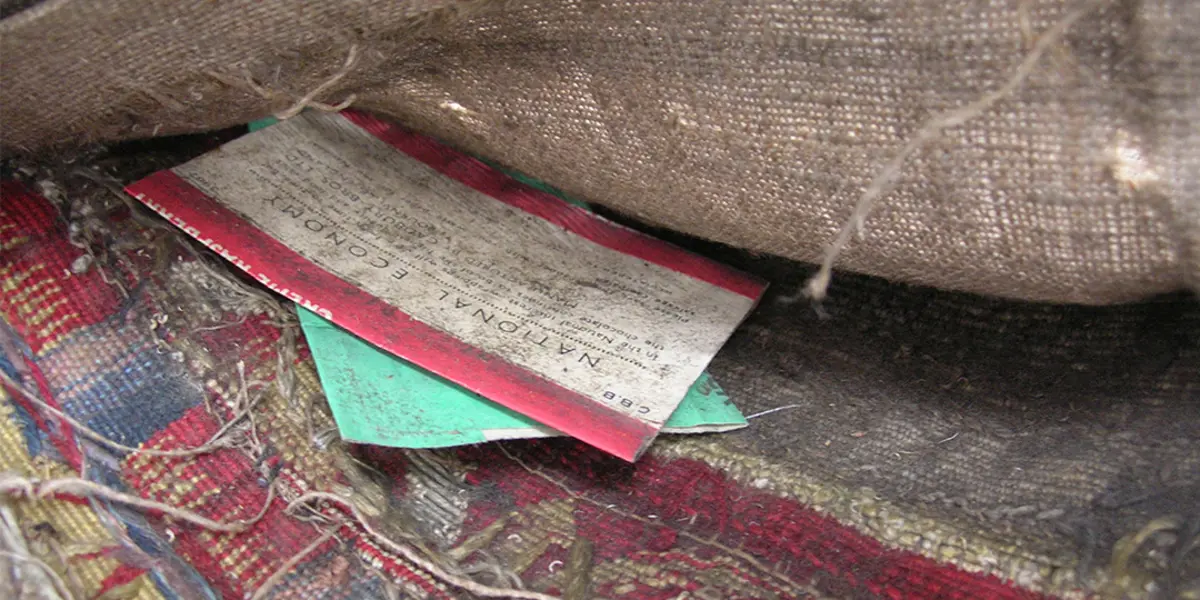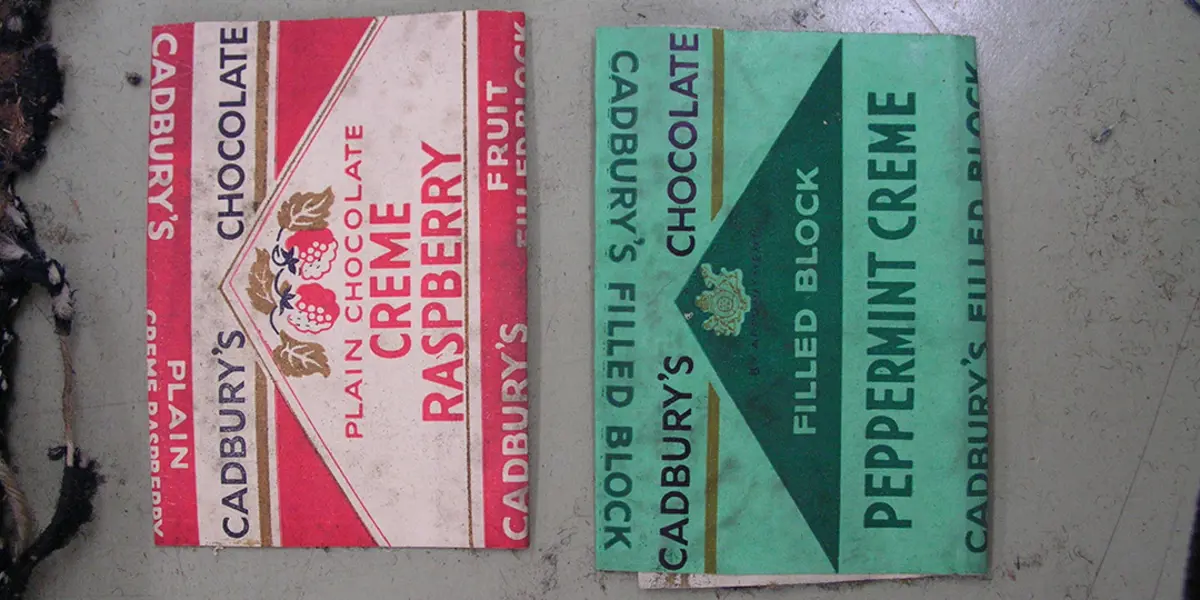 An archivist at the Cadbury museum dated these wrappers to the mid/late 1930s, so we suspect the Penrhos College girls who were sleeping in the State Drawing room slipped the wrappers through a split in the tapestry in a bid to hide the evidence of their illicit feast. They certainly got away with it as it took around 76 years for their secret to emerge.
Hear the tale of the hidden chocolate wrapper discovery as told by Susie Stokoe, textile department supervisor in this episode of 'Treasures from Chatsworth'.
While at Chatsworth the girls' lessons carried on as they would have done at Penrhos College, with science, music, art and domestic science all on the timetable. There was also time for sport and recreation, with gymnastics being taught on the squash court and the cricket pitch being used for lacrosse and netball.
View archival footage of their stay at Chatsworth below. This footage was created for our 2014 exhibition Chatsworth in Wartime, which explored life at Chatsworth during the First and Second World Wars.
In addition to this archival footage, much of what we know about how the Penrhos girls used Chatsworth House during the war is from a list which details all the rooms used by the school, and how the use was converted. One room left off this list was the theatre, so PhD student Louise Calf decided to find out why. Learn more about how the theatre was used during World War II.