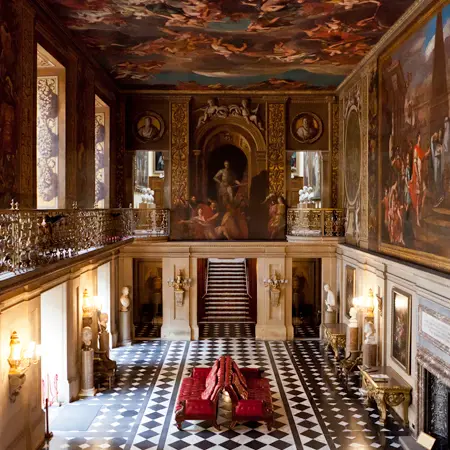 Painted Hall
Used to welcome and impress guests, this was the largest and grandest room built by the 1st Duke.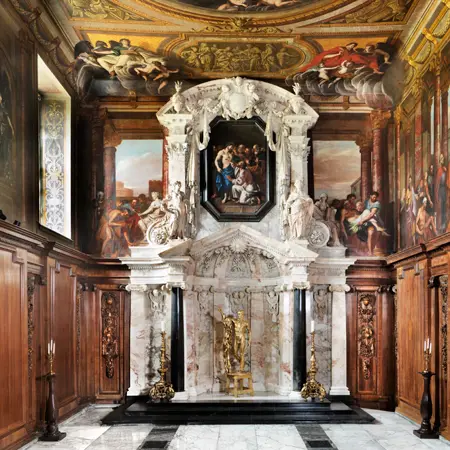 Chapel
This is the least changed room at Chatsworth, the 1st Duke employed the best artists to realise his designs.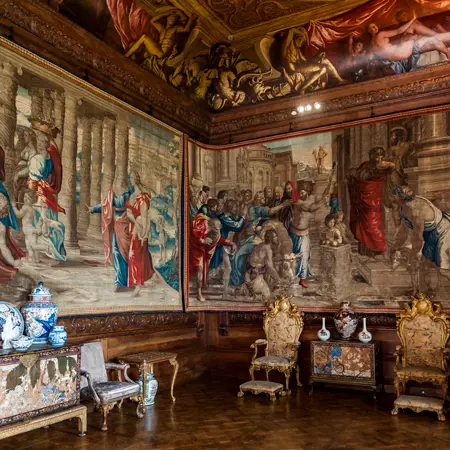 State Drawing Room
The second room of the State Apartment, a suite of rooms intended to host a king.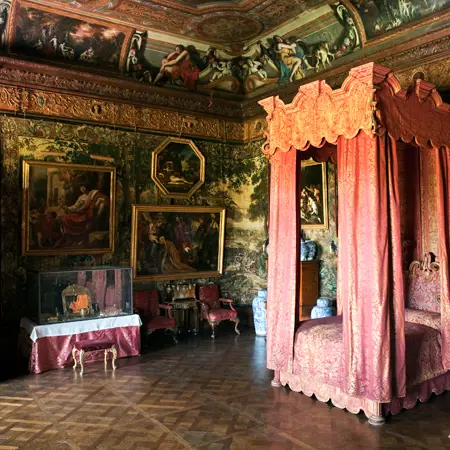 State Bedchamber
One of the most private rooms in the State Apartment, this room was more lavishly decorated than all the others.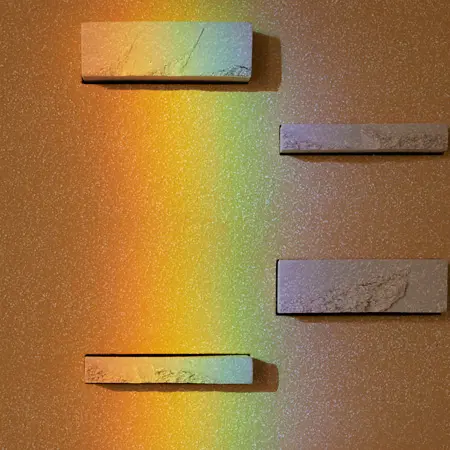 North Sketch Gallery
The North Sketch Gallery, created in 2009, showcases contemporary art and ceramics.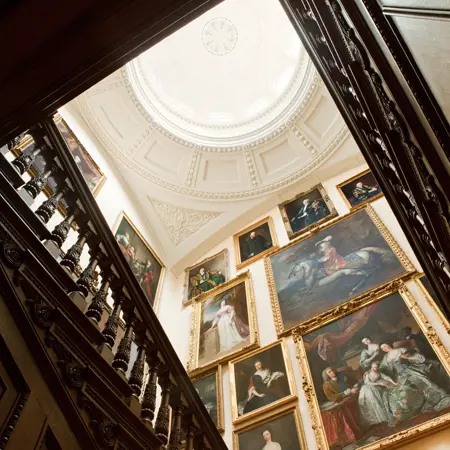 Oak Stairs/Leicester Landing
The stairs were created when the 6th Duke added the North Wing. They connected the old part of the house to the new.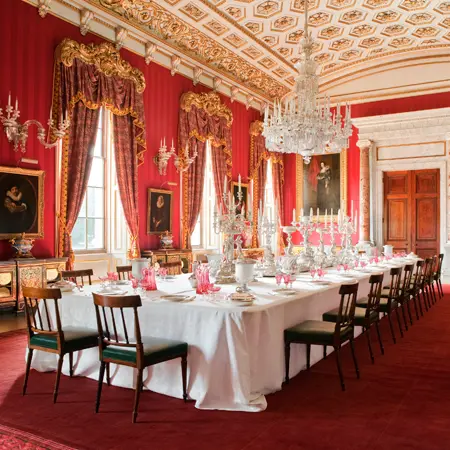 Great Dining Room
Built as part of the 6th Duke's renovation, this room is still used for formal dinners.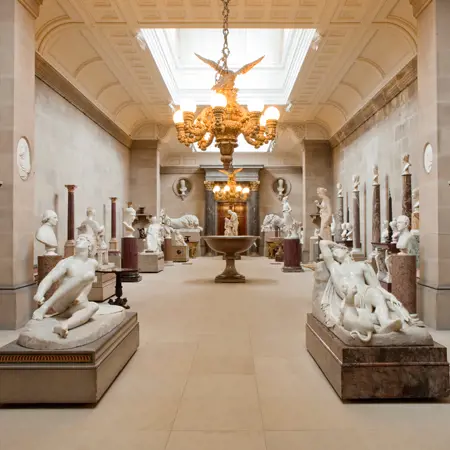 Sculpture Gallery
Built by the 6th Duke, the gallery contains one of the foremost early 19th century contemporary collections of sculpture.