Listen: Decorative Arts Curator, Sash Giles, explains the origins of the Oak Room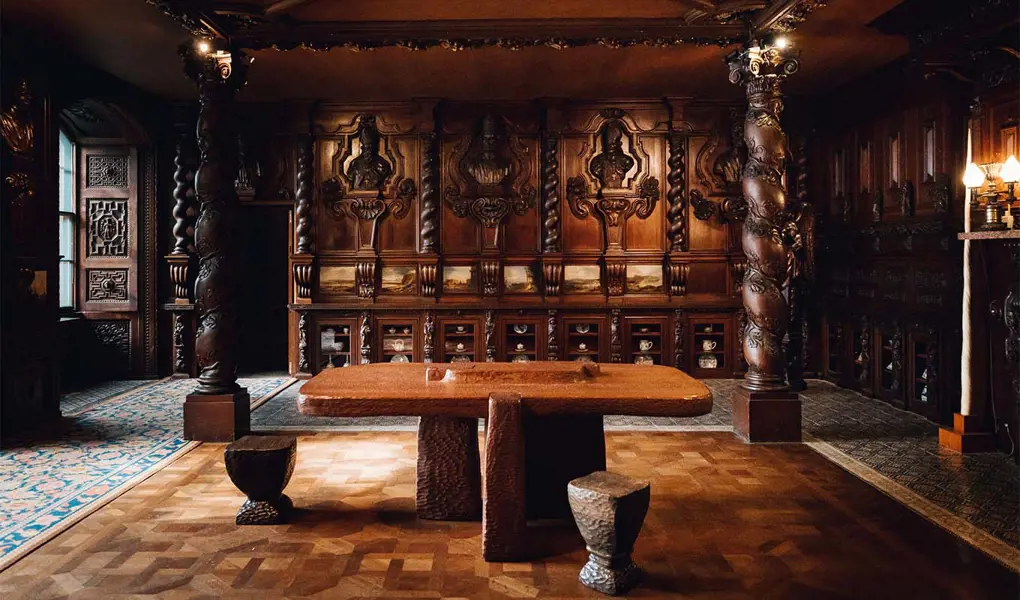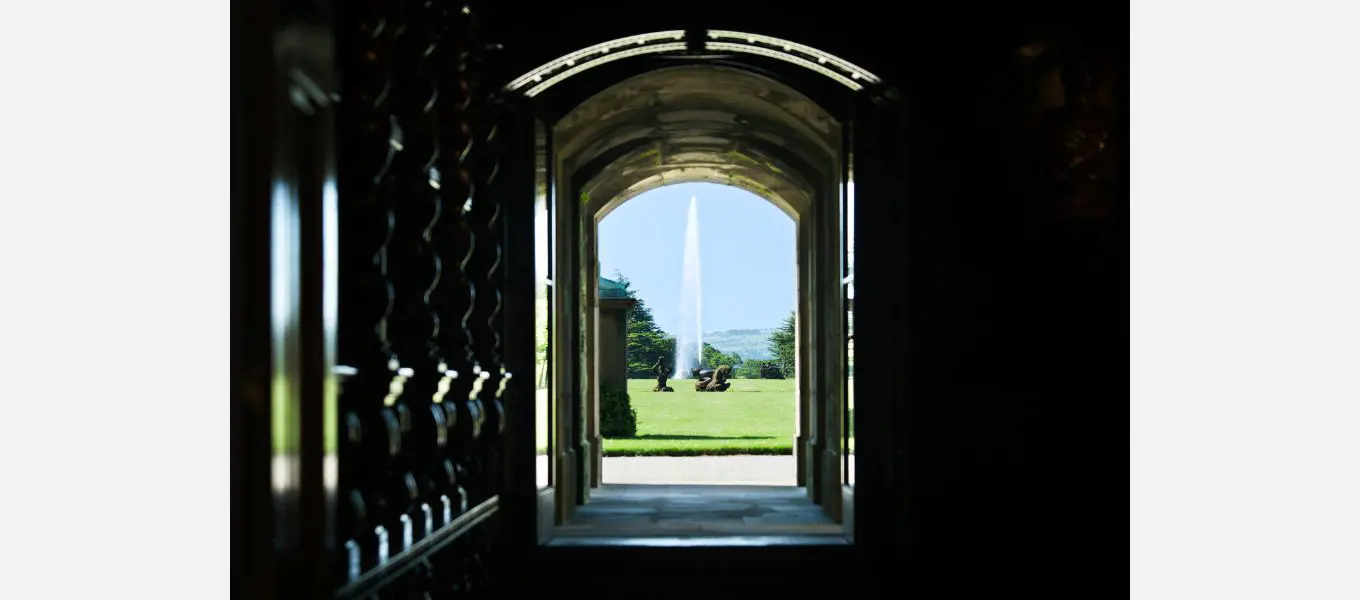 Read: About the Oak Room
The Oak Room, as this room has been called since 1844, has been an overflow library, a bedroom, a space for prayers, and even for billiards and smoking.

Until Sir Jeffry Wyattville redesigned the staircase on the south front, the room enjoyed fantastic views across the south lawn to the seahorse fountain, and the Emperor fountain beyond. 

The room must have been considerably darkened by the addition of the stairs, which perhaps helps to explain the radical change overseen by the 6th Duke of Devonshire in 1837 - the installation of the intricately carved wood panelling.

In his 'Handbook of Chatsworth' the 6th Duke tells us precisely where the panelling was bought, recalling how 'one day walking with a friend on Burners Street, we were tempted into the auction room and found carved oak being knocked down. I bought the left and the right, and became possessed of almost all that you see here, the fittings of some German monastery and the woodwork of an old-fashioned pew.'

He goes on to say, 'So inconsiderate a purchase was never made – however, look at the result. Is it not charming? What discussions might be raised upon it hereafter!' 

Although we don't know exactly where the carvings are from, they're stylistically similar to choir stalls still found in the Baden-Württemberg region in southwest Germany. The carvings were carefully adapted to fit the dimensions of the room and are carved from oak, hence the name given to the room. 

Being a hardwood, oak is not easy to carve but it is ideal for large figurative carving. It is also robust, and carved oak generally survives well over time. The room is cared for and kept clean by the conservation team. Each year they check the carvings for any damage, dust each part with brushes ensuring the dust is caught in a vacuum cleaner, and record any changes for comparison each year. 

This space has had many different uses over the years.  At one time, the 6th Duke used it to house the library of his relative, Henry Cavendish (1731-1810), a scientist who discovered the element hydrogen and was the first person to design an experiment that calculated the weight of the world. 

The room also has some personal touches; inset into the panels are views from the 6th Duke's holidays and paintings of his dogs.  In 2018, the Duchess of Devonshire's dogs were also added to the collection by artist Jemma Phipps. These modern additions (pictured below) show terriers Max and Susie and gundogs Rhum and Ricky.
Until 1st October 2023, the Oak Room will host a new work by British artist Faye Toogood, 'Hoard of Oak', as part of our exhibition 'Mirror Mirror: Reflections on Design at Chatsworth'.