Grand Ring entertainment
Discover our 2022 programme below.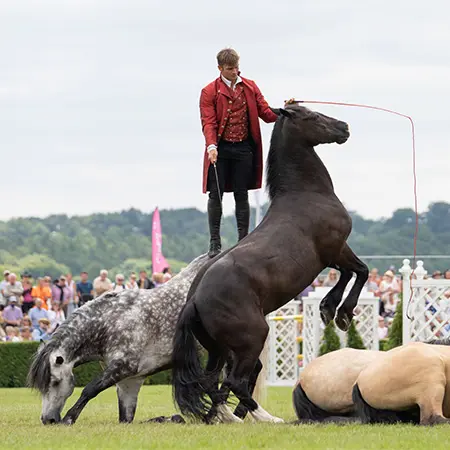 Atkinson Action Horses
Atkinson Action Horses return with daredevil stunts on horseback.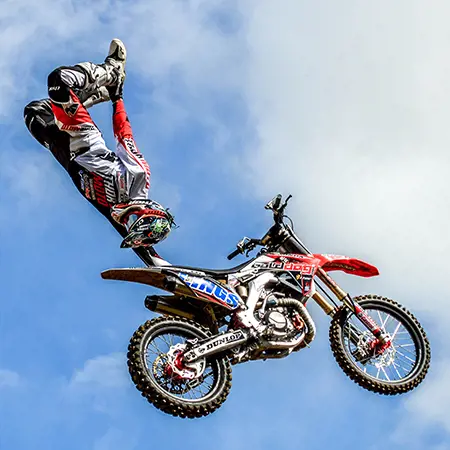 Bolddog Lings FMX Display Team
A non-stop show by some of the world's best freestyle motocross riders.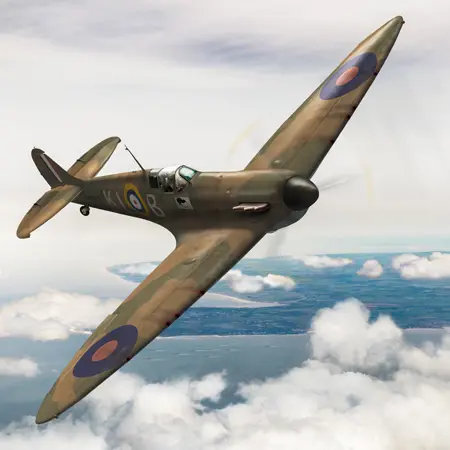 Spitfire display
The Royal Air Force Battle of Britain Memorial Flight.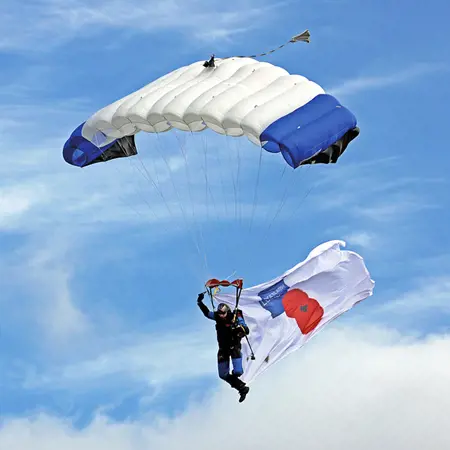 The Parachute Display Team
The Parachute Display Team are all serving or former members of the army, who expertly land in the arena with smoke trailing and flags flying.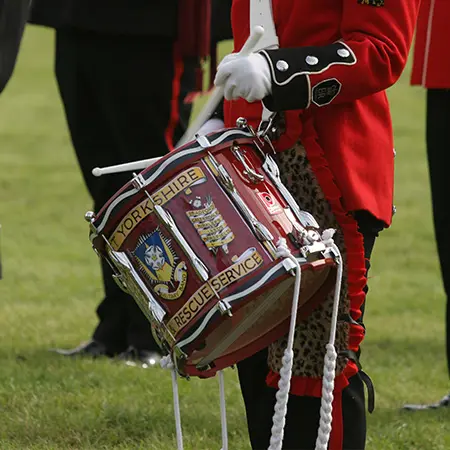 The Massed Band of the Fire & Rescue Service
There are many bands across the country that are proud to represent the fire service, from pipe bands to military bands. We're pleased to be joined by three of these bands at this year's country fair.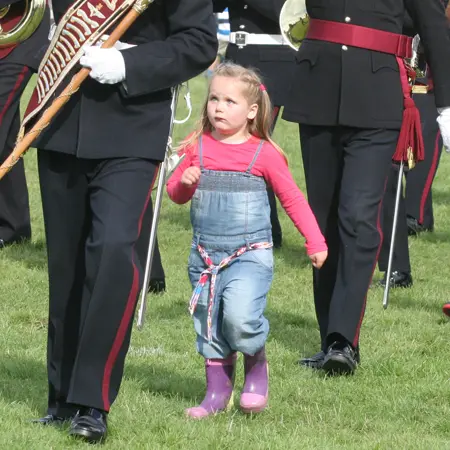 Children's march past
Always a favourite, the children at the Chatsworth Country Fair join one of our military bands for the traditional march past.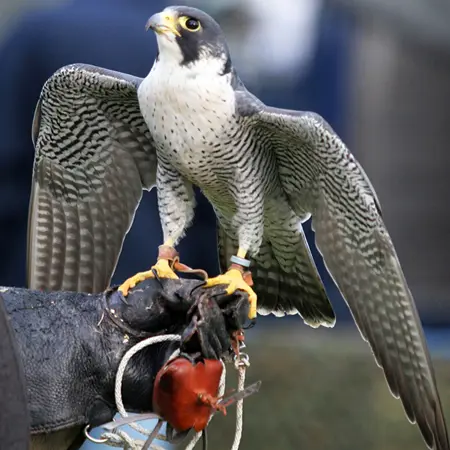 Falconry demonstrations
Featuring birds of prey from around the world, Charlotte Hill gives a fun and thrilling falconry display, sharing her knowledge of flying and training birds of prey.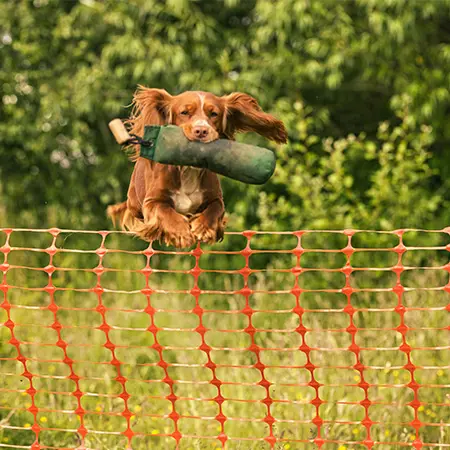 Marshkeeper gundogs
A fun, educational and thrilling display of cocker and springer spaniels, as well as top tips for dog training.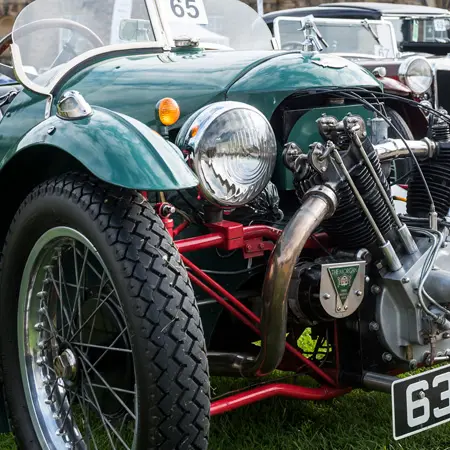 Parade of vintage cars
Lovingly restored and polished, watch a parade of pre-1940s historic vehicles.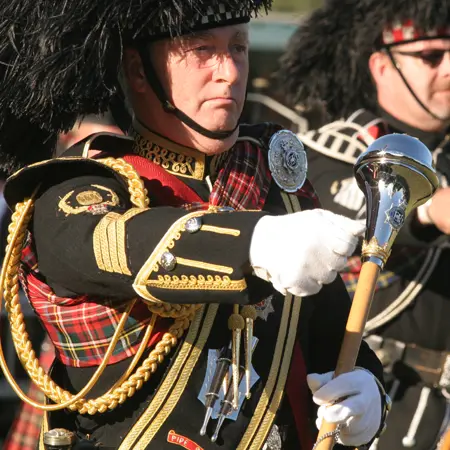 Massed pipe bands
An unforgettable performance and one of the largest gatherings of massed pipe bands.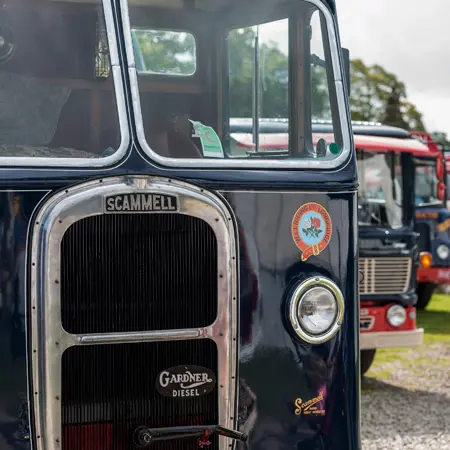 Commercial vehicle parade
Vintage commercial vehicles from Albion to Morris and many more.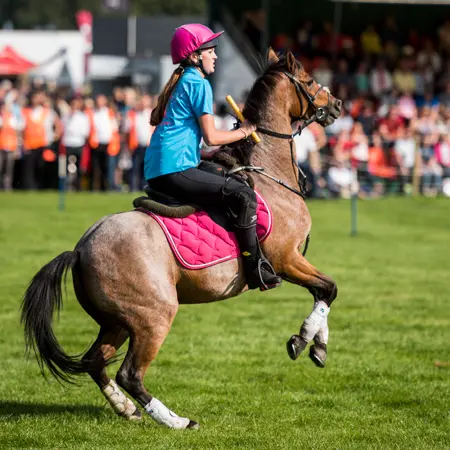 Mounted games
Watch teams of riders compete in a series of high-speed events.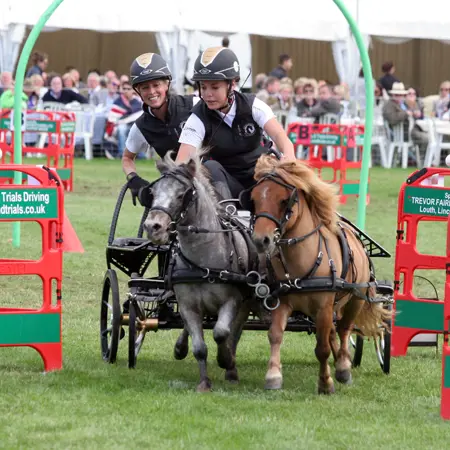 British scurry and trials driving
See ponies and their drivers tackle an obstacle course which is made from cones, barriers, flags, arches and ramps all against the clock.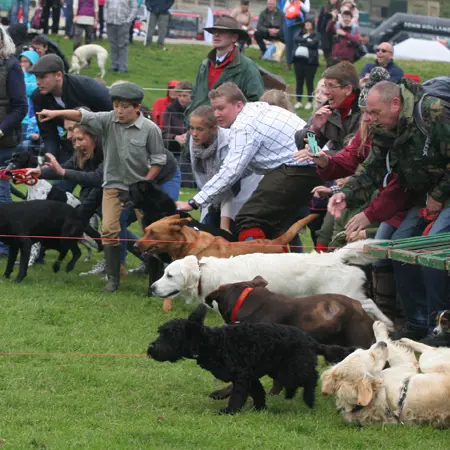 Allcomers' dog racing
Chaos ensues as up to 100 dogs and their owners race across the arena in pursuit of 'Woger the Wabbit' - come one, come all!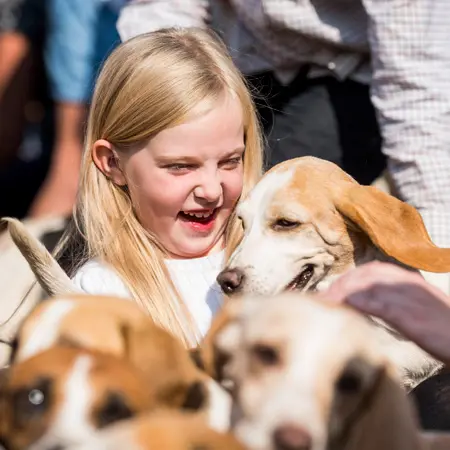 Hound parade
Come and meet the hounds from a local pack of dogs.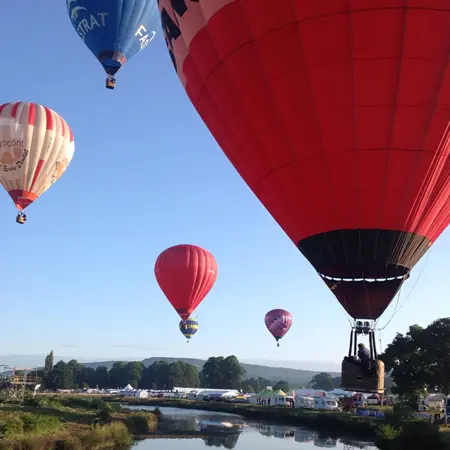 Hot air balloons
One of the largest ballooning events in the UK after Bristol, with demonstrations of how to inflate a balloon or two in the grand ring.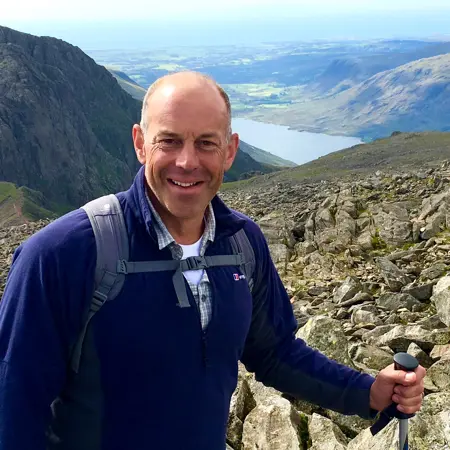 Phil Spencer
Country Fair President, Phil Spencer, will be welcoming visitors to the Grand Ring at noon on Friday and Saturday.