Listen: 'Chatsworth's Theatre Royal' by Louise Calf
About the author
My name is Louise Calf and I am researching the history of the private theatre in the house that sits just below the Belvedere at the end of the North Wing. I have always believed there's something magical about theatres - the view from the stage looking up, the communal experience of being in an audience and suspending our disbelief - and, following my BA at the University of Bristol, I trained and worked as an actress for ten years before going to the University of York to do my MA in Conservation of Historic Buildings. 
Installed in what was the Banqueting - or Ball - Room in 1896 under the watchful eye of Duchess Louise, Chatsworth's private theatre is a remarkable survival of its kind. While issues around conservation and access mean that it cannot be included on the visitor route, its existence today is a testament to the role that amateur theatricals play in bringing people together and building community.
From entertaining the King of England as Chatsworth's 'Theatre Royal' at the turn of the twentieth century to hosting Penrhos College's music and dramatic recitals in the Second World War, the theatre holds the key to countless stories of Chatsworth's visitors and the important job of entertaining them.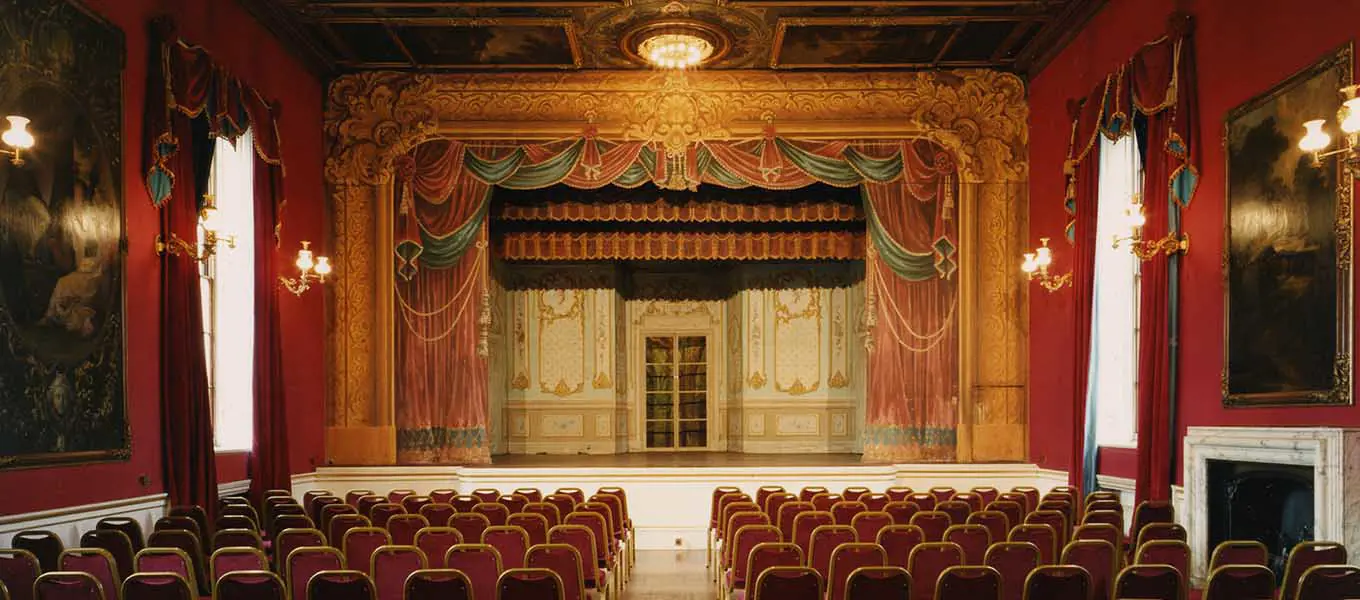 Choose how you learn about Chatsworth's history
You can also read this as a blog, or watch/listen to it in video format here.
Learn more
Read/listen to other blogs in this series.