Chatsworth is a leading retail player in the heritage sector with Christmas seeing tens of thousands of visitors pass through its Orangery gift shop alone each year. 
As part of its commitment to finding local, sustainable, ethical and exclusive products, Chatsworth is constantly seeking out the best of British craft-makers.
Artisan biscuits, scented candles, seasonal spirits, Gardener's Tap ale brewed on the estate, jewellery inspired by the family and deluxe bedding made with traceable sheep's wool are just some of the items in the autumn/winter collection launched in time for Christmas gifting season. 
Lady Burlington has been leading the way in sourcing for the Derbyshire estate including a switch to more sustainable festive decorations made with recycled materials inspired by the Nordic Christmas theme in the house this year. 
Lady Burlington said: "We have the opportunity to collaborate with businesses right here on our doorstep to develop new products inspired by the house and garden that have an authentic connection to Chatsworth. We are looking across our businesses and seeing where we can be more sustainable and constantly looking to make improvements in this area, one of the easiest ways is to find more suppliers closer to home. We encourage local makers to make contact with us and hope that Chatsworth can be a platform to promote the best of the locality."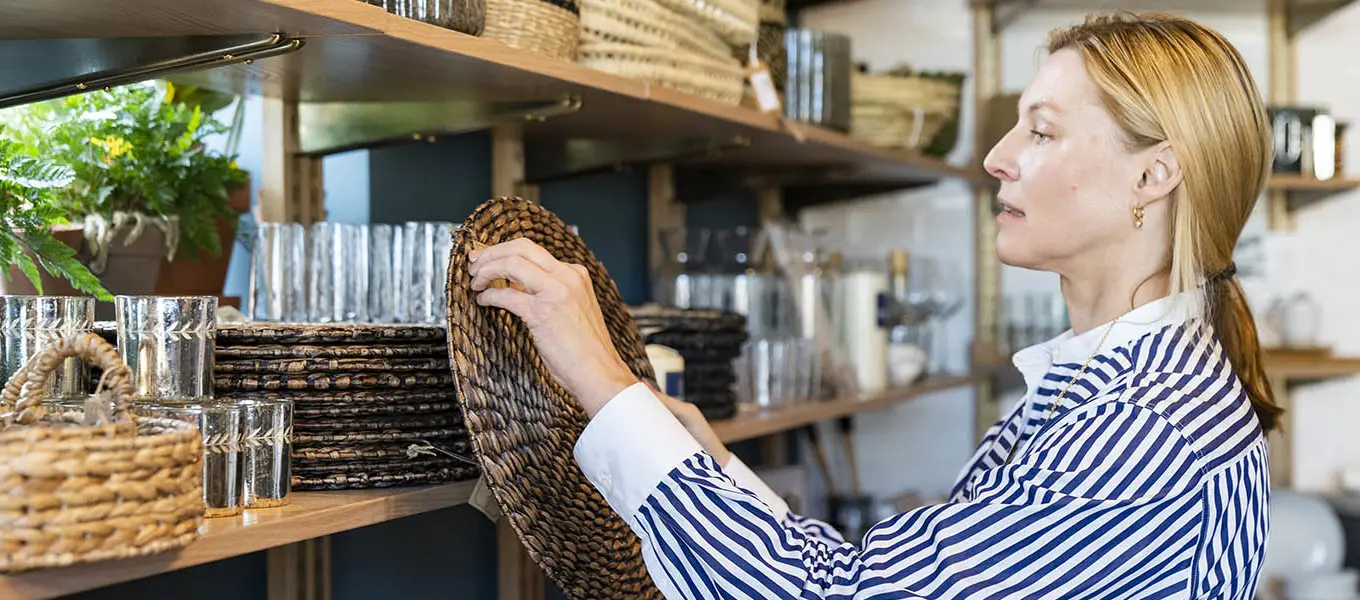 Cuckoostone is an award-winning craft distillery based in the small Derbyshire village of Barlow set up by life partners to create spirits which are linked to the Peak District, using foraged and home grown botanicals.
In 2021, this partnership with Chatsworth grew with the release of limited edition Limoncello and Orangecello distilled with lemons and oranges sourced from the Chatsworth Kitchen Garden. A Sloe Gin and a Plum Gin using fruit from the garden have been released for Christmas.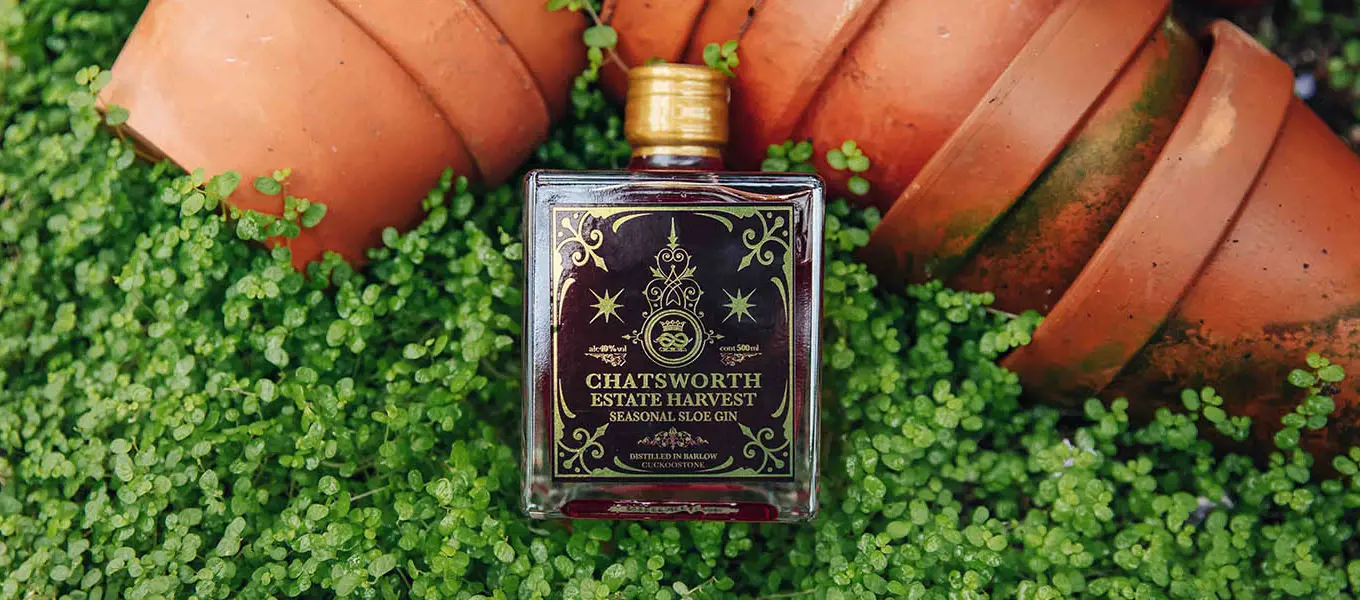 Ade Cole, from Cuckoostone, said: "As a small, rural artisan business, our relationship with Chatsworth is extremely important to build our profile. This year we have been lucky enough to work with Chatsworth collaboratively to create some amazing products using fruit from the Kitchen Garden and wider estate. These projects have been a lifeline to our business during such volatile times."
Cuckoostone distiller Becky Morgan is also creating hand poured scented Grain Artisan candles exclusively for Chatsworth. The range has been developed in conjunction with the retail and garden teams and is inspired by the herbs and botanicals grown in the Kitchen Garden.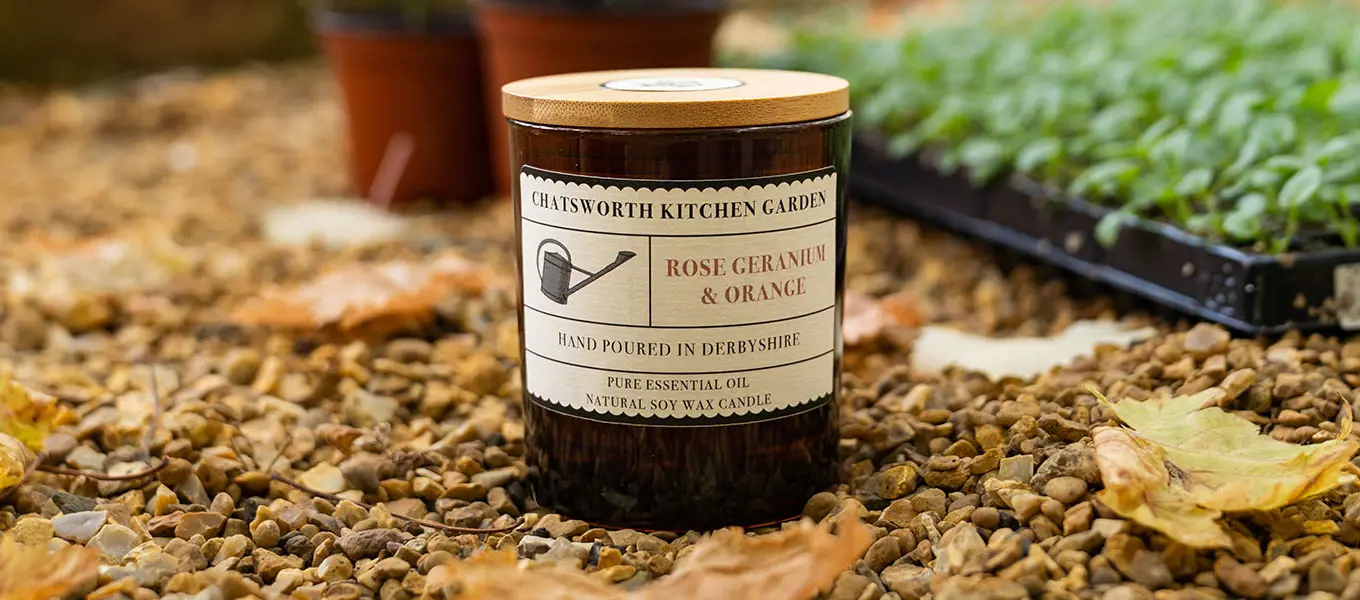 The Chatsworth Collection of deluxe bedding, created by The Woolroom using wool from sheep that graze on the estate parkland, is another example of collaborative new product development, in line with the commitment to finding the best local and sustainable companies. Chatsworth chose The Woolroom as a partner as it creates products with the highest levels of sustainability and ethical sourcing. 
Chatsworth is also the only place in the Peak District that offers Buffalo Clothing, the supplier to local mountain rescue teams including Edale Mountain Rescue and Holme Valley. The heritage brand creates items in its Sheffield workshop that are made to last and offers a repair service to increase longevity and reduce waste and is proud to keep the heritage of British manufacturing alive. 
Zesty Lemon, Dark Cherry and Crunchy Orange Chatsworth Biscuits are handmade in Ashbourne by the 100-year old family bakery Artisan Biscuits. The range features Chatsworth Estate Farm Shop produce created to Chatsworth's own recipe. The all butter biscuits contain the best quality natural ingredients and are exclusive to Chatsworth.
Seasonal lines inspired by the Nordic Christmas in the house include Lucy Loveheart bespoke Nordic Christmas advent calendars and Christmas cards, and bespoke Christmas baubles, handcrafted and decorated in Stoke-on-Trent using traditional techniques. 
The local family run C W Sellors will return with its popular Christmas boutique at the Stables during the festive period. With a passion for British gemstones, the company creates beautifully crafted fine jewellery, specialising in the use of the local Derbyshire Blue John.
In collaboration with the Cavendish family, C W Sellors workshop also produced the Chatsworth House Style jewellery collection. The beautiful range draws upon the jewellery of the family over many generations including the distinctive renowned insect brooches, which belonged to Deborah, Duchess of Devonshire.
The new offer will feature 800 Christmas products in the Orangery and the Stables shops and 820 Christmas food and drink products in the Chatsworth Estate Farm Shop and Christmas Marquee, including English wine from Renishaw Hall and an alcohol-free selection. 
A wide selection of products are also available at Chatsworth Kitchen, including homewares and kitchenware from Sheffield based, David Mellor Design.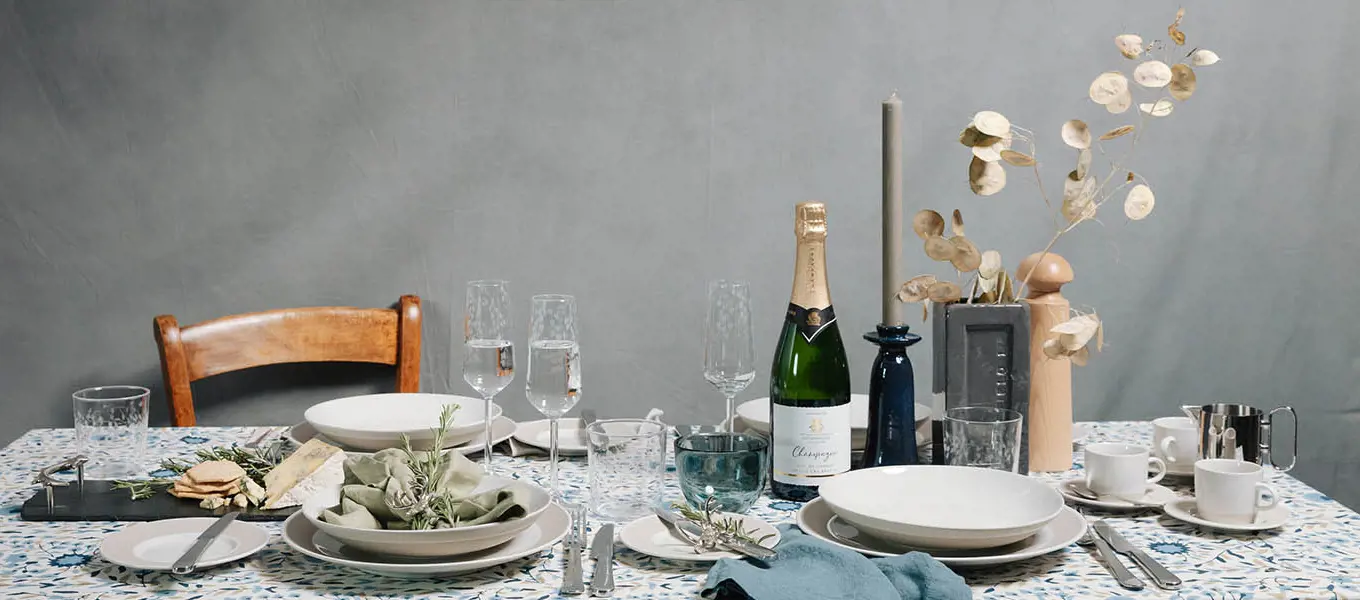 Opening Times
The Stables shop
5 Nov - 23 Nov
10am to 6pm daily

24 Nov - 14 Dec
10am - 6pm every Sunday to Thursday
10am - 7pm every Friday and Saturday

15 Dec - 23 Dec
10am to 7pm daily
The Stables shop is accessible without the need to purchase an admission ticket, however car parking charges may apply. 
The Orangery shop is open every day until the garden closes, and is only accessible with a house and garden or garden ticket. 
A range of gifts and homewares are available at Chatsworth Kitchen at Peak Shopping Village in Rowsley, open daily from 9.30am to 5pm. 
More than 100 Christmas gift lines and a wide selection of hampers are also available online.