Enjoy the school holidays at Chatsworth for a family fun day out in the garden, farmyard and playground. In addition to our daily activities in the garden and farmyard, we have lots on offer throughout the school holidays.
Activities are daily, 28 March to 19 April, unless otherwise noted. All activities are subject to change if the weather and ground conditions are unsuitable. 
In the garden
Easter trail
Included with your admission
Lots of willow animals are loose in the garden this Easter. Can you find them all?
Pick up your explorers map to help you find them. 
Face painting
10-13 April | Included with your admission
Free face painting for little ones in Flora's Temple.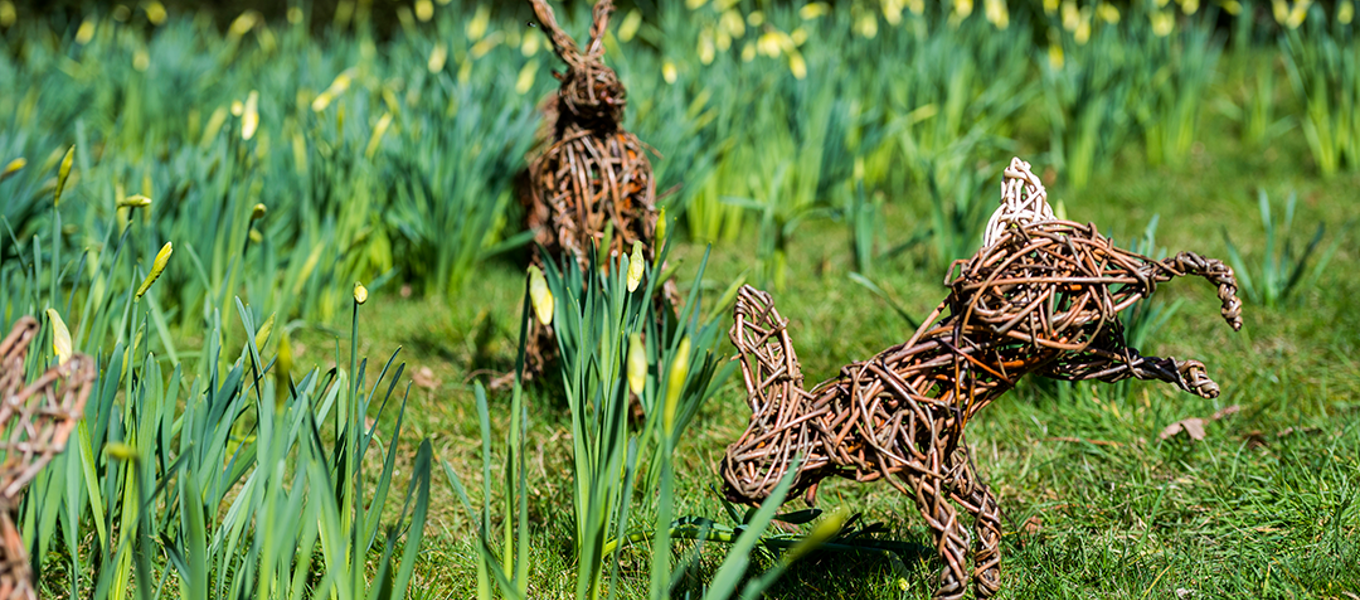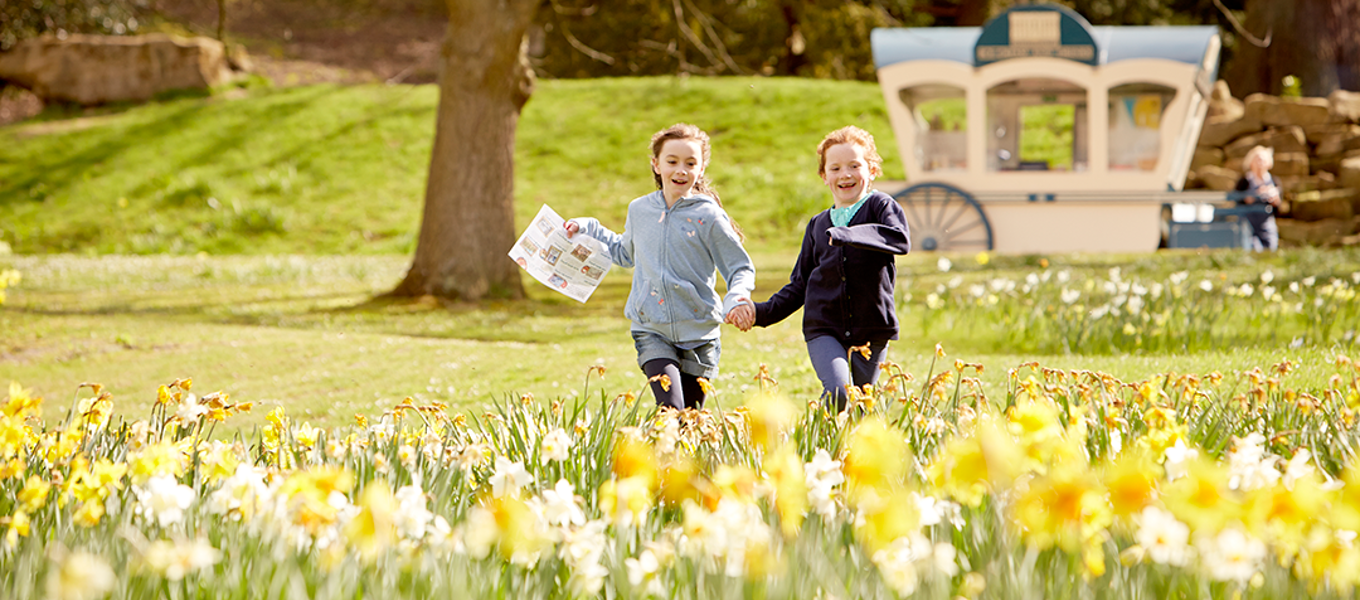 In the farmyard
Get crafty
Included with admission | 11am-1pm and 2pm-4pm
Get hands-on and creative with spring and Easter crafts in the top yard.
Trailer discovery tour
28 March-9 April & 14-19 April | £2.50 per person (under threes on knees ride for free)
Meet us in the farmyard for the chance to explore the landscape plus learn a little bit more about the area with commentary suitable for all ages.
Easter egg hunts
10-13 April | Free timed tickets | 11.30am, 1pm, 2pm, 3pm*
Join the hunt for hidden chocolate mini eggs – maybe you'll find a golden egg to swap for a bigger one!
Easter egg hunt tickets are included with your admission to the farmyard and playground. Timed tickets are on a first-come, first-served basis and given out when you arrive at the entrance to the farmyard and playground.
Due to wet and muddy ground conditions in the farmyard fields we strongly recommend you wear sturdy footwear for the Easter egg hunts.
Easter eggspress tour
10-13 April | £3 per person (under threes on knees ride for free)
All aboard the Easter eggspress! Will you see the Easter bunny? Keep a look out for our furry friend, who may suddenly make an appearance and surprise you.
These tractor trailer rides are first come, first served.
Looking for somewhere to stay?
We have a collection of hotels, inns, cottages and restaurants on and around the Chatsworth Estate that will make your visit that little bit more comfortable and special. Visit our chatsworthstays.co.uk website to find out more and to book online.