Watch: Sash Giles introduces the State Coach
Chatsworth's curator of decorative arts, Sash Giles, introduces the State Coach. 
Read: The history of the State Coach
The State Coach is a type of vehicle known as a chariot as it seats two people rather than the four that sit in a coach. It was likely made between 1830 and 1850 by Hooper & Co. who, throughout the 19th century, made coaches and chariots for aristocratic households as well as royalty.
The chariot would have been used to take past Dukes to court as well as formal occasions. It was last used in 1953 by the 11th Duke of Devonshire, Duchess Deborah, and their son, the then nine-year-old Marquis of Hartington (now the 12th Duke of Devonshire) in his role as page to his grandmother Mary, Dowager Duchess of Devonshire, to the Coronation of Queen Elizabeth II.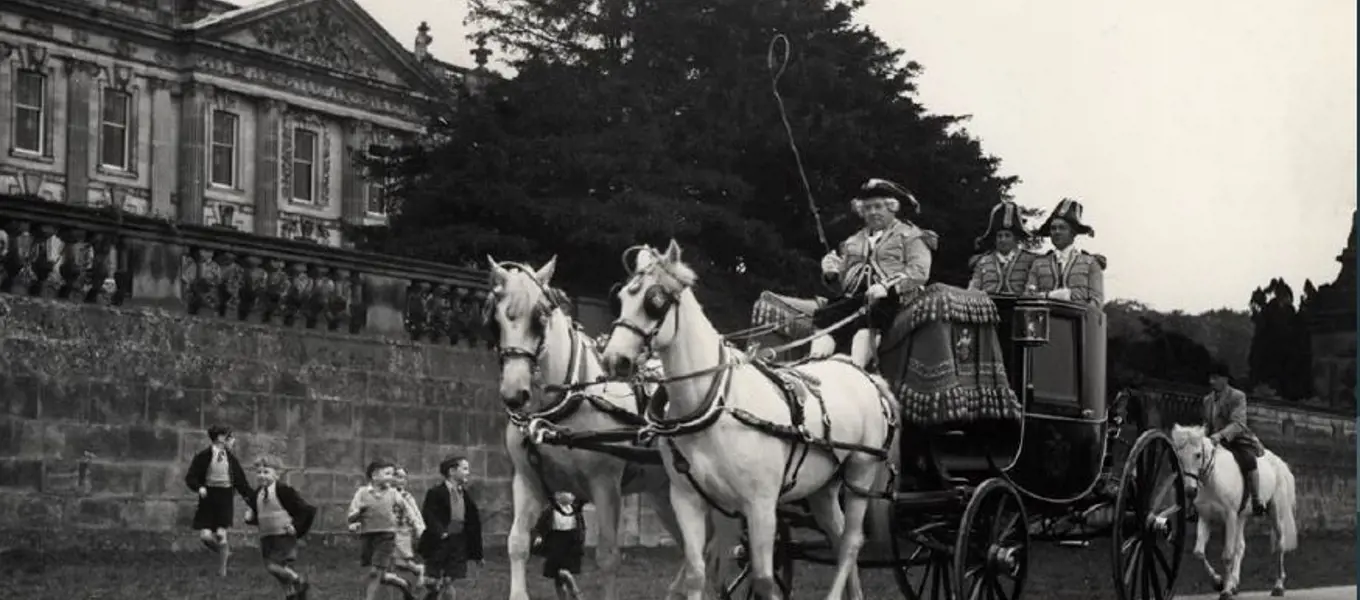 On the day of the coronation, the chariot was driven through the streets of London to Westminster Abbey. However, it soon became clear that the coachman, Edward Atkinson, didn't know the way.
This resulted in the 11th Duke shouting instructions out of the small window to Edward, much to the amusement of onlookers. The original measure of a long string tied to a button on the coachman's jacket, which had been used to get his attention, had proved insufficient.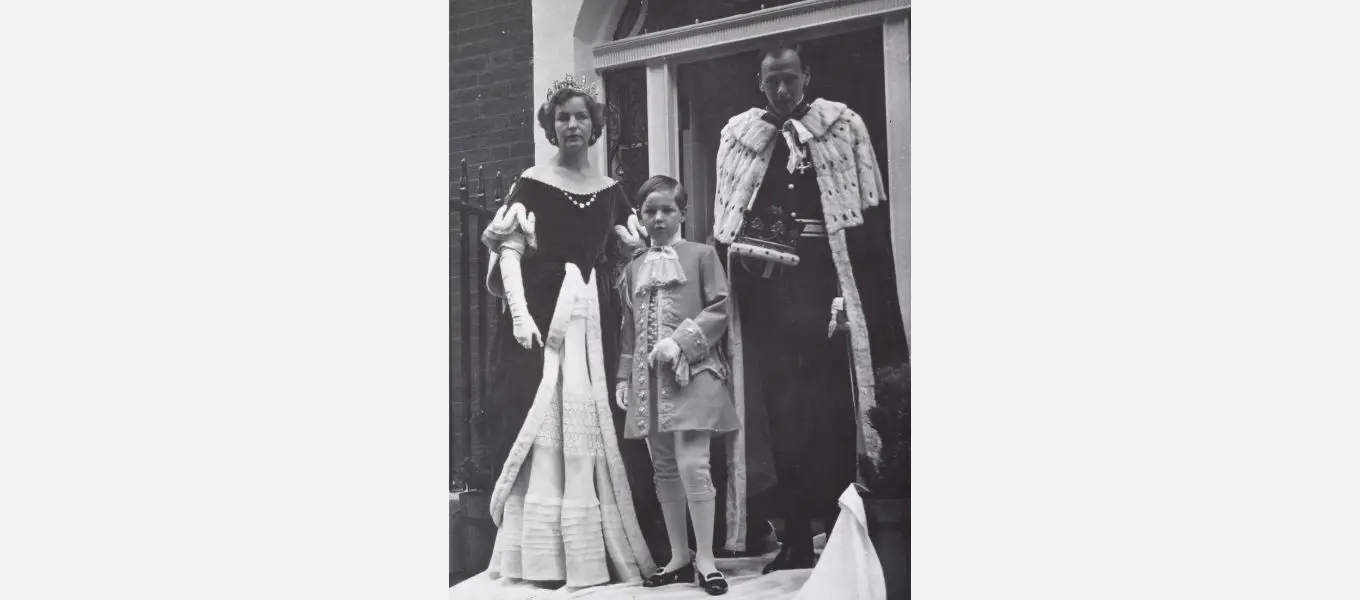 Conservation of the State Coach
The State Coach requires serious restoration. Our textile team has calculated the interiors alone would cost around £20,000-30,000 to re-upholster, reline or replace, while an additional £30,000 would be needed to conserve the body of the chariot, the wheels, and the tack that accompanies it.
As a charity, Chatsworth House Trust is reliant on the income generated from visitor admissions, and from our Chatsworth Friends and Patrons schemes. These membership schemes provide unlimited access to Chatsworth House, Garden, Farmyard, and Estate in addition to complimentary tickets to selected events and discounts in shops, restaurants, and accommodation.
Patrons also benefit from exclusive access to Chatsworth, the collections, and the curatorial and management team via a programme of special events. 
Find out more about using the links below.